Arvesta celebrates its 120th anniversary and launches a festive year with a festive logo!
It's bubbling and fizzing at Arvesta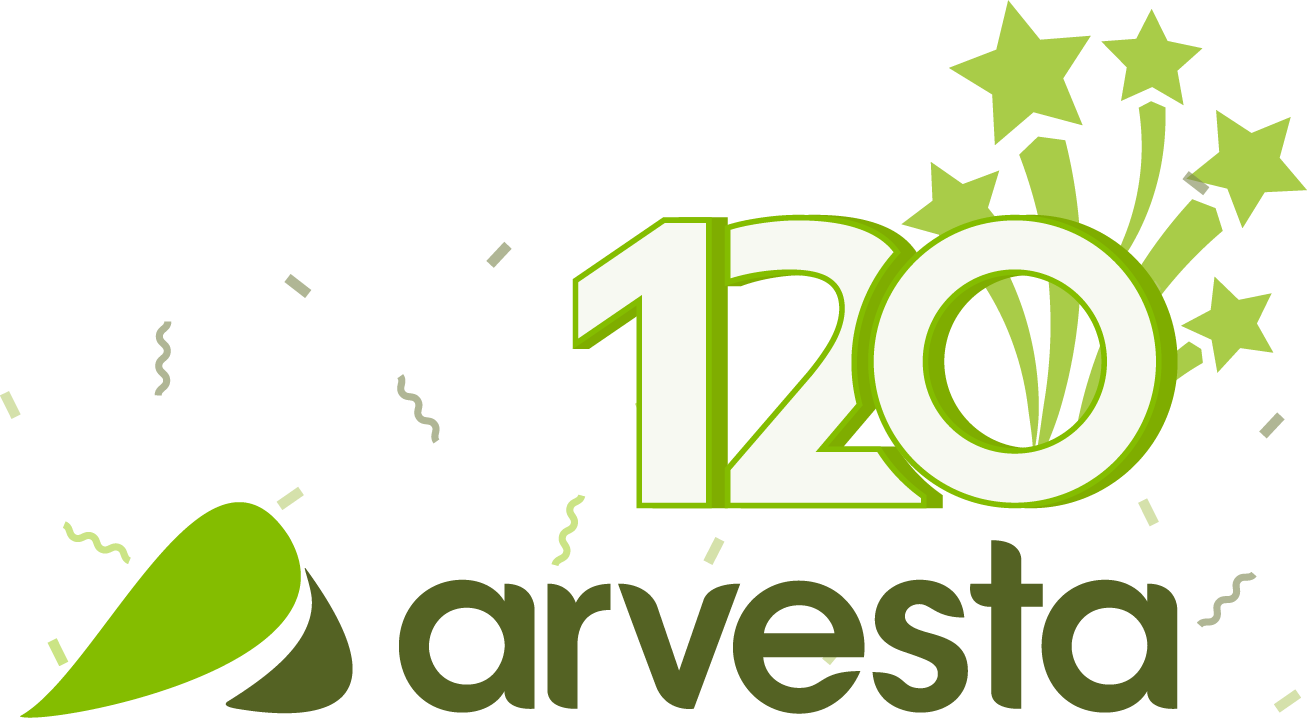 Leuven, 19 January 2021 – ​Arvesta, the parent company behind the 250 Aveve-shops and the full-service partner of farmers and horticulturists, is celebrating its 120​th anniversary this year. To this end, the agriculture and horticulture expert is launching a new temporary anniversary logo that will be used for the rest of the year as well as an anniversary slogan: ​'It's bubbling and fizzing at Arvesta!' This kicks off a year of celebration: the company is planning many surprise events for its customers and staff in 2021 to celebrate its anniversary.
What have we spent every day of the past 120 years striving for at Arvesta?
What began as a small company on 19 January 1901 has grown into a strong player in the agriculture and horticulture sector, not only in Belgium but also internationally. According to Eric Lauwers, CEO at Arvesta, the reason for its existence has always remained the same throughout these 120 years:
"At Arvesta, we work every day to increase farmers' yields. That was the case 120 years ago and that's still the case today. Farmers can work the land more efficiently – and above all sustainably – thanks to our sustainable innovations and the know-how and support of our Experts in the field. Because sustainability and innovation have always been a part of our DNA. So we are building the agriculture of the future, together."
Arvesta continues to grow, also internationally!
Today, Arvesta is the largest Belgian full-service partner for farmers and horticulturists with a strong international network that continues to grow. According to Eric Lauwers, Arvesta is here to stay:
"We're extremely proud to mark this moment. With over 40 strong brands and now 2,100 experienced Experts in the Field, Arvesta has become a unique knowledge centre and a major player in the sector globally. Not only are we the market leader in Belgium, we are also rapidly expanding the number of our branches abroad. For example, last year we acquired Palital, the Dutch feed additives specialist. We also acquired a participating interest in the Dutch global player in automated and sustainable greenhouse farming projects, Van Der Hoeven, and in the French agriculture and horticulture specialist, Vaesken. We are especially looking forward to a bright future for our company in which we continue to grow with sustainable innovations. Onwards to the next 120 years!"