Arvesta appoints Niek Depoorter as next CEO
Business Unit Director Agri & Horti will lead Arvesta as of January 1, 2024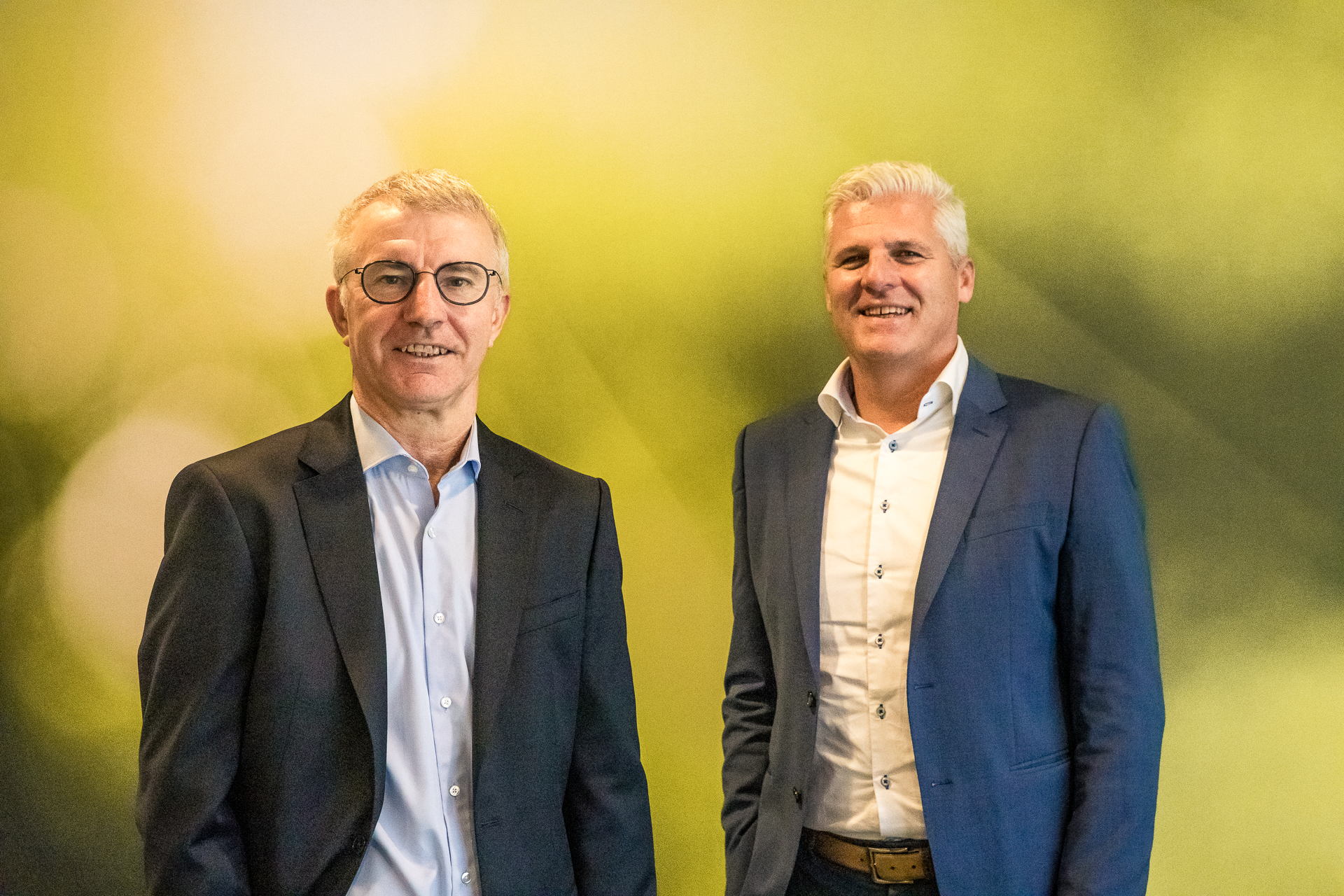 Arvesta, the leading full-service partner of agri- and horticulturists in Belgium and abroad, announces the appointment of Niek Depoorter as the new CEO. As of 1 January 2024, Niek will take over the role of current CEO, Eric Lauwers.
After nearly 8 years of leading Arvesta, Eric Lauwers has decided to leave the organisation as he accepted to take on a new CEO challenge to lead another company. Niek Depoorter will succeed him as of January 1st as the new CEO.
Sonja De Becker: "As President of Arvesta's Board of Directors, I would like to thank Eric for the great results he has achieved together with all the teams, but also for the way we worked together, and wish him success in his next challenge. ​ In appointing Niek, we guaranteed a continuation of the current strategic road and a strong and authentic personality. A journey towards success is never over and faces many challenges, which I am sure he will handle with confidence."
Niek Depoorter takes over from Eric Lauwers, who has held the position of CEO at Arvesta since 2016. Under Eric's leadership, Arvesta went through a significant transformation with a renewed focus on the farmer's needs and profitability, proving that sustainable agricultural innovations can also increase the farmer's revenues.
Continued ambitions
Niek Depoorter: "Eric has been a great leader for all of us. Thanks to his clear vision on the future, our company has been able to undergo a positive change path and has anticipated upcoming challenges. Our customers are our main driver as we want to grow with them and increase their revenue. I can assure you that we will continue to build the company on its existing foundations. I am convinced that with the teamwork and commitment of my colleagues within the Executive Committee and our 2.300 Experts in the field we will succeed in the ongoing journey to continue building the agriculture of the future and going forward with our successful journey in Retail with Aveve and Eurotuin."
Niek Depoorter joined Arvesta in 1994. He has been a member of Arvesta's Executive Committee since 2016 and currently he is still leading Arvesta's Business Unit Agri & Horti that experienced a continuous strong growth over the last 8 years. Throughout his career at Arvesta, he took up different leading roles, resulting in an extensive experience in agriculture and retail.
Eric Lauwers: "I have made the decision to take up a new CEO role, but not without making sure I leave Arvesta in the best hands. Since my arrival in 2016 Arvesta has gone through a major transformation which allowed us to strengthen the company and continue its growth. I am very happy that Niek will succeed me as it guarantees a continuity and undoubtedly a further improvement of the road we have been walking over the last 8 years. I am convinced he will do an excellent job."
---
Press contact ​ Arvesta ​
​Stéphanie Deleul, Communications Manager ​ ​
​+32 476 94 35 65 – [email protected]